---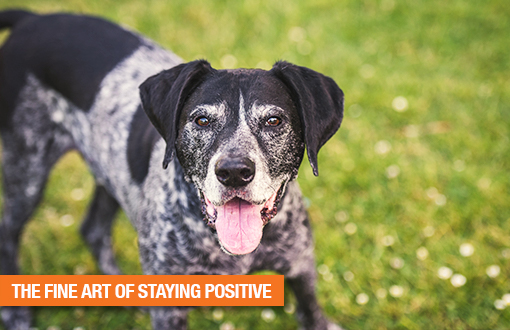 The Fine Art of Staying Positive
It goes without saying that 2020 will already go down as a year to remember. The uncertainty and unpredictability of what has already occurred has left a lot of people shaken and on the search for stability.
At times like these it can be very hard to remain positive on your job search – that flicker of light at the end of the tunnel always seems to be a train. But there are signs that things may be moving a little more quickly than most people first anticipated.
Since the introduction of Level 1, we have been seeing movement in the New Zealand marketplace. That has been steadily increasing as business confidence returns, to the point where more and more roles are opening up across various sectors.
TradeMe recently released their June statistics that show hospitality and tourism listings are up 9% year on year, with Agriculture, Fishing & Forestry listings up 37% year on year. One reason for this may be that there are fewer international travellers on Working Holiday visas to fill seasonal roles with companies now advertising locally for resource.
A lot of organisations have had to go through a reshaping process, and whilst on the one hand that has created opportunities for them to work smarter, it has also created a raft of different opportunities for candidates. As an example, the search term 'work from home' is seeing 2,000 searches per day! This is the biggest shift we have seen this year with more companies equipped to have staff working remotely.
Positivity is also being reflected in some of the conversations we have been having with candidates who are starting to see the same pattern emerge. Recent discussions suggest that things are definitely looking more promising than they may have done as recently as 3 to 4 weeks ago. In some categories, such as sales, marketing and communications job listings are up 223% so there are great opportunities to diversify one's skills into new areas.
Of course, different regions are in the process of bouncing back a little more quickly than others, and we are far from being in a position to say that the floodgates are about to open. It is also true that candidates in a lot of industries have had to reset their sights. In a number of cases, their role - particularly in some of the more severely affected industries such as travel and tourism – may have simply ceased to exist in the short term. But an adaptable approach can pay dividends and, as always, preparation is key.
The regions also seem to have been impacted less than major centres. Auckland was the hardest hit with job ads down 55% for the quarter and Wellington job ads down 49%. Now could be a good time to consider that sea change with more job openings than the same time last year in Hawkes Bay, Bay of Plenty, Manawatu, Marlborough, Northland and the West Coast. Cheaper housing and an arguably better lifestyle could be the motivator now to leave the major cities and head to our regional centres for a true work/life balance in the future.
Although the recruitment landscape may have changed somewhat, the basics to securing a new role haven't. TradeMe report an overall increase in application numbers of 61% so it's critical you pay close attention to ensuring your CV is updated and accurate, you have done your homework on the company beforehand and are prepared as to what you are going to say during an interview.
Most importantly, the need to stay positive – no matter how your current job hunt is going – is crucial.
Here are some tips for how you can do that in the current environment:
Small Wins:
If you haven't received the response you were hoping for, don't let it get you down. Take time out to recognise in this highly competitive marketplace that any callback, an invitation to a job interview or making a shortlist is something to be proud of.
Moving On:
Similarly, don't dwell on the negative. Didn't get a callback? Time to move on to the next opportunity.
Using Time Wisely:
Take the opportunity to update your CV, streamline your cover letter and continually work on your interview technique. Be prepared!
Keep Improving:
Every perceived knock back provides an opportunity. Work out where you think you could have improved on your last application, and determine whether there is a way to finetune your processes.
Deep Breath:
It can be tempting to allow your job search to become all-consuming. Occasionally you will need to step away, take a deep breath and get some fresh air – there is nothing wrong with taking a break.