---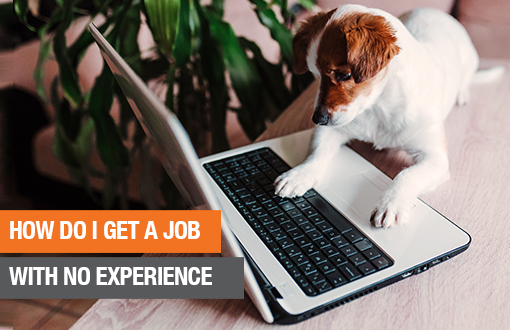 How do I get a job with no experience?
One of the most common questions we get is "how do I apply for jobs when I don't have much experience?" Lack of experience is perceived as a challenge for many people. However, if you take a deeper look, it's not necessarily the real reason you are being turned down from jobs repeatedly.
Managers are looking for quick ways to make a hiring decision, things that will indicate to them whether you can do the role, things such as:
Employment history
Education
References
What's often defined purely as 'experience' is a combination of these quick indicators of one key underlying factor: whether you have the right skills and aptitude to be able to successfully do the job.
So our advice, is that you need to move your focus from experience, (or lack thereof) onto effectively communicating your skills and ability. Think about how to showcase yourself, and how you can show employers that you are someone they want to hire. Can you get the job done? Ok, let's prove it.
Think about your application from the employer's perspective: are you presenting as their ideal candidate?
Are you showing how you are a culture fit for their business? Do you use their products? Agree with their values?
How can you demonstrate what you are capable of and what value you can bring to the organisation?
Do you have the right skills for the role?
Number 4 is key: if you want to be able to make a strong impression, you need to be able to show this to employers – and a good place to start is skills testing.
Skills tests
Imagine you are applying for a receptionist job with an organization you would love to work with. If you are someone who does not have any prior experience in a similar role, you need to think about the key skills they would be looking for. Most receptionist roles data entry heavily so will need the following skills:
Microsoft Word
Typing Speed
Excel
Showing employers upfront as part of your application that you are a fast typist, and proficient on Microsoft Word will give them the information they need to know instantly if you are a candidate to shortlist. Regardless of whether you've worked as a receptionist before.
If you are establishing your career, are someone who was in one industry but are now looking for something new, or you are making a complete change, joining the Talent Propeller Jobs community means that you'll stand out to employers. https://www.talentpropellerjobs.com.au/registration/#!/step1