---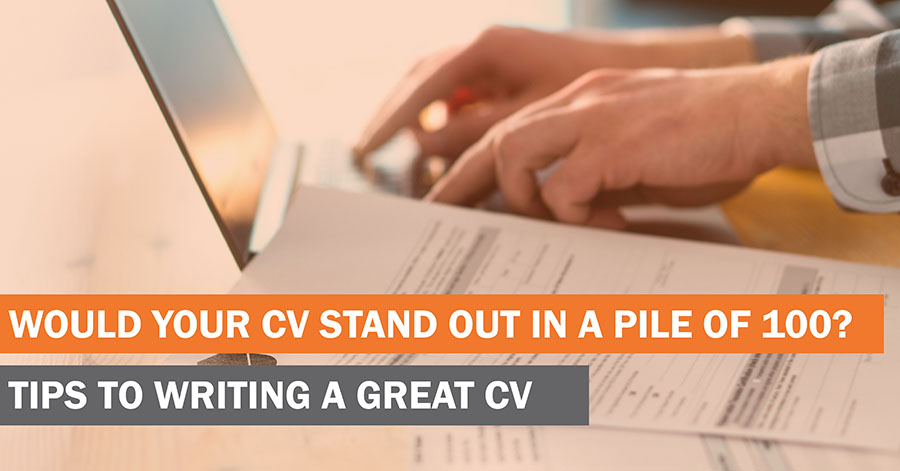 If your resume was 1 amongst 100, would it be good enough? Learn how to write a great one
There is nothing more exciting than finding your dream job online and hitting the 'apply' button. There is also nothing more frustrating than never getting a response. You may think it is because of your skillset, lack of experience or even job tenure. Whilst this plays a major part in what employers look for in a CV, it's actually the CV itself and the way it is presented that makes the BIGGEST mark.
Your CV determines whether an employer spends more than 10 seconds getting to know the paper version of you. Simply put, your CV is the difference between a chance to get the job, and not.
Here are our Do's and Don'ts for structuring your CV, to help you put your best foot forward.
1. DO include a photo
Some of you may immediately think 'then I am just judged on the way I look' but this isn't the case. Including a photo creates an immediate personal connection. Imagine life from a hiring manager's point of view… they have received 50 CVs, maybe more. They are reviewing each of those, usually at the same time. By including a photo, you are creating a personal connection which may mean they take a little longer to get to know you.
However, PLEASE select a professional photograph! Avoid photos of you wearing sunglasses, surrounded by friends, or pouting at the camera. A head and shoulders shot where you are professionally dressed is best.
2. DO include a personal introduction
This is the perfect place for you to introduce yourself and highlight what makes you special. Detail your personal qualities and what you can bring to the table, aiming for no more than 3 to 4 sentences. Some people prefer to call this their career objective and that is fine too. The same advice applies if you focus more on your career goals than introducing yourself. But remember, a hiring manager wants to get to know you and what makes you tick, so this is your area to detail that.
3. DO list your professional experience next
Start with your most recent role so a hiring manager can see what you are doing now, then work backwards in time. Include the month and the year for both your start date and finish date as there is a big difference between stating "January 2017 to December 2018" than "2017 to 2018" (almost a year in fact). Don't make someone guess or assume. Lay the information out for them.
If you have a lot of short-term roles, list your reason for leaving or outline that it was a contract or temporary position.
Keep your duties concise and bullet-pointed so the information is easy to digest. Don't write a novel about what your role was, simple bullet points of your main responsibilities will suffice.
4. DON'T copy and paste your job description onto your CV
I have seen plenty of CVs where the duties listed were clearly pasted from a job description. Doing this will work against you! It suggests you can't articulate what you actually did in your role and for some, it may lead them to draw conclusions about your creativity, attention to detail and level of effort.
5. DON'T write a biography of every company you have worked for
No hiring manager wants to read a novel about what the employer does and how long ago they started their venture. If a company is well known, leave it blank. If it's a smaller, lesser-known company, put a one-liner about who they are and what they do. Potential employers are looking for what skills YOU have and how that will impact their business in a positive way.
6. DO be specific about your education
As with your work experience, start with your most recent qualifications first and work backwards in time from there. Make sure you include the date you graduated, the institution and the name of the qualification gained.
There is no need to list which primary school you attended, just your secondary school and any other tertiary qualifications you may have. Depending on how many short courses you have attended and the role you are applying for, you may be best to leave out details of every one-day course you attended. Keep these short courses relevant to the role you are applying for.
7. DON'T include personal information
Twenty years ago, it was common to include information such as date of birth, marital status, how many children you have and your health status. With an awareness of bias, diversity and equal opportunities taking a lead role in the recruitment process today, it is no longer necessary to include any of this on your resume. From a security point of view it is also safer to keep this information private (see our blog https://www.talentpropellerjobs.co.nz/blog/428/be-a-secure-job-seeker-in-2020/ )
8. DO consider who your referees will be
References are an integral part of the recruitment process. In most cases, you will be required to submit referee details from a previous Manager that you have directly reported into. If you give friends, family members or colleagues as referees, it will raise red flags.
Ensure you have asked your referees to speak on your behalf and they are happy to do so. There is no worse impression than a referee being called and not being prepared.
We hope you found this information helpful. If you'd like further assistance with preparing a resume or you'd like a professional to provide feedback on your current resume, get in contact with us here: https://www.talentpropellerjobs.co.nz/cvmakeover/cv-makeover-form/campaign